To earn the stable passive income you either need to invest your money somewhere or start your own business and outsource it to other. Here we are going to talk about the best tips on how to create WordPress e-commerce business that can make you money.
Image credit:  Mike Petrucci
It is not that hard and expensive to create your own WordPress site as it does not require any prior programming experience and has an intuitive dashboard as well as thousands of pre-made themes to choose from.
However, the hardest part is to create an e-commerce website that would generate sales and would have a high conversion rate. Because it not only requires a good and reliable website but also good marketing skills and persistence. To grow the site that it would make you passive income requires some efforts.
Therefore, we are going to share with you 8 tips that can make your journey easier and more successful.
Have a Great Content
Image credit:  rawpixel
To make a shop successful you need something that would attract people to come to your store. Maybe you could create a blog and write interesting articles about your niche. Also, you could sell t-shirt designs that are funny and people would come not only to buy them but also just to look at them. Another possible solution would be to have all of your content posted on social media and attract customers from there. Although, I do not recommend having a simple plain shop only with products.
Optimize Your Website for SEO
Google gets 95% of all possible traffic. Thus, it is important to score high on such search engine. This is highly related to the first tip because to score high you need to have some content on your website. Google can get your visitors that might buy something in your store without you needing to spend a lot of money on e-shop's marketing.
High-Quality Product Descriptions
Do not forget that your products must be high-quality if you want to succeed. However, the description, photos, and videos must be also top-notch. It is not that hard to understand this. Unless you have superb info about the product, nobody will buy it because they will think that the product has the same quality as the description of it.
Make Checkout Quick and Easy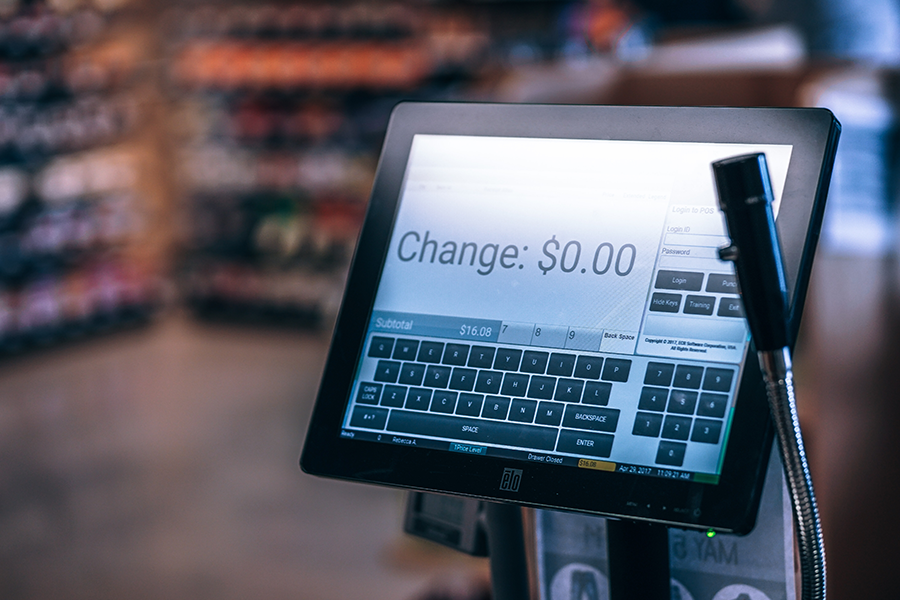 Image credit:  Fancycrave
Time is money and it is crucial to have a short and reliable checkout system. If the purchase process is too long some people might think that the store might have something wrong with it and because of that, you might lose sales. Also, quick and easy checkout system leaves your customers satisfied which might make them return to your store.
Clear and Easy-to-Use Contact Form
You always want to get as many inquiries and feedback from your customers as you can because it might lead you to more sales. As this article is WordPress orientated we want you to recommend wordpress contact form plugin from captainform. This form plugin is great for everything that you could think of. If you do not have much time to create your own good form you can use their pre-made templates for that.
Be Responsive
Customer support is everything. We already provided you with a good contact form, now you should make a good use of it. Try to respond as quickly as possible maybe you could even higher a live chat company that would respond to customer inquiries instead of you. By doing that, you could spend more time on marketing and creating content for your store.
Image credit:  Taras Shypka
Build an Email List for Newsletter
Newsletters are a great way to increase engagement with your current and potential customers. And it is really easy to include newsletter signups in WordPress. You might choose to use many of already existing plugins for it such as Mailerlite, MailChimp and many others. Also, do not forget to send your newsletter regularly once a week or at least bi-weekly.
Be Transparent
In online shopping, transparency is really important. Most of the people are careful and they do not want to be scammed so if they are buying from a new store they perform a thorough research online. Try to be transparent and honest as possible, do not hide. If people are asking for a refund offer them that. Also, always have your policies such as privacy, copyright, procedures, and refund available on your website. I would recommend even writing an FAQ on them.
Final Thoughts
Here are 8 simple but reliable and important tips for you to keep in mind when you are creating an online e-commerce website on WordPress. Try to make use of the plugins on WordPress, do not forget to outsource things when you do not manage to do things and have superb products. By the way, be nice to your customers and customers will be nice to you.
Like Saving Advice? Subscribe!
Subscribe to get the latest Saving Advice content via email.
Success! Now check your email to confirm your subscription.
Original post: Source link