Return to Chapman's Peak takes world's best branded content award at LIA. The big SMARTIES awards winners. John Brown SA content director scoops international award. See and hear the winning work from the Campaign Big Awards. Meet the 2019 Standard Bank Young Artist Award winners. Franc Group wins Best Startup in Johannesburg.
Net#work BBDO's Return to Chapman's Peak scores big at LIA
Mercedes-Benz's dramatic 'Return to Chapman's Peak' film, which took motorist Christopher White back to the scene of his famous crash in an autonomous S-Class has won one gold and two silver statues for local agency Net#work BBDO at the prestigious London International Awards (LIA).
The film won the only gold statue awarded in branded content globally, and one of only nine golds awarded in the highly competitive TV/Cinema/Online film section. The two silvers were awarded in the TV/Cinema/Online film – automotive category and Branded Entertainment.
"These awards simply reaffirm our belief in the power of storytelling for brands – and more importantly, our ability to execute these stories at a world-class level," said Net#work BBDO's executive creative director, Brad Reilly. "To win the only gold in branded content, at a time when 77% of online traffic is video, was truly special, and validated our creativity and approach."
[youtube https://www.youtube.com/watch?v=UF119TQVRVQ]
---
Digitas Liquorice shines at SMARTIES awards 
Digitas Liquorice was the big winner at this year's SMARTIES Awards, scooping nine awards including 5 Golds, 2 Silvers and 2 Bronzes.
Yonder Media's KFC CRM Rewards Campaign won prestigious Best In Show. Details of the campaign can be viewed here.
Among the brands, KFC was awarded across five categories (Lead Generation, Location Based, Relationship Building/CRM and Social Impact) which resulted in their Best in Show"achievement.
AdColony was awarded Publisher of The Year for its role in addressing critical issues of viewability and brand safety. Gorilla also performed exceptionally – thanks in large part to its socially impactful work as well as consistently delivering at the highest standard for Unilever. It was awarded Agency of the Year.
The Awards honour and celebrate impactful and creative mobile marketing campaigns.
For all the winners, click here.
---
John Brown SA content director scoops international award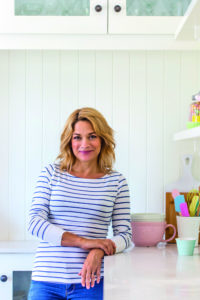 Fresh Living editor and head of content for John Brown SA, Justine Drake (left), has won the coveted Content Director of the Year award from The Content Council at the Pearl Awards in New York. John Brown SA was also nominated for the category Most Effective: Retail, Fashion and Beauty for Pick n Pay's Fresh Content and Best B2B Print Experience, Wisdom, for Old Mutual Corporate.
Since launching Fresh Living magazine on behalf of SA retailer Pick n Pay almost 11 years ago, Justine has curated the brand and its ever-expanding print and digital extensions, growing the initial 50 000 print run to its current 500 000 copies monthly, with a whopping 2.1 million readers.
The Content Council has been celebrating excellence in content marketing since 2004, making The Pearl Awards one of the longest running and most distinguished content marketing awards programmes worldwide. The awards received entries from over 92 companies globally and the awards ceremony will take place on 7 December 2018 in New York City.
---
See and hear the winning work from the Campaign Big Awards
The recent Campaign Big Awards celebrated the best of British commercial creativity. To see and hear the winning work, like this ad for Range Rover Sport, click here.
[youtube https://www.youtube.com/watch?v=EUwzWHD3Htg]
---
Meet the 2019 Standard Bank Young Artist Award winners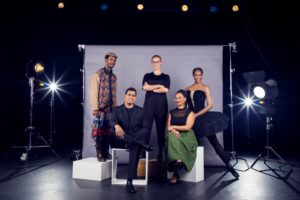 The winners have been announced for the 2019 Standard Bank Young Artist Awards (with the bank celebrating 35 years of sponsorship).
They are Mandla Mlangeni (jazz), Kitty Phetla (dance), Megan-Geoffrey Prins (music), Amy Jephta (theatre) and Gabrielle Goliath (visual art).
Each of them will receive a cash incentive, as well as a commission to premiere a new work or exhibit on the Main Programme of the 2019 National Arts Festival, taking place in Makhanda (Grahamstown) from 27 June to 7 July 2019.
These five young stars join a long list of illustrious SBYA alumni, including Sibongile Khumalo, William Kentridge, Mbongeni Ngema, Pieter-Dirk Uys, Johnny Clegg, Vincent Mantsoe, Gregory Maqoma, Janice Honeyman, Helen Sebidi, Lara Foot, Darrell Roodt, Robyn Orlin, Jerry Mofokeng, Andrew Buckland, Sam Nhlengethwa and Marthinus Basson.
---
Franc Group wins Best Startup in Johannesburg
Franc Group, a self-insurance platform that offers customers the opportunity to grow their wealth and manage their personal risk, was named as the best startup in Johannesburg for its innovative sustainable solution, in Seedstars World (a global seed-stage startup competition for emerging markets and fast-growing startup scenes). It beat out nine other start-ups that had been pitching their businesses.
Uthini, a language learning platform that connects busy professionals who need to learn a language to people who can speak it using a structured learning path and chatbot technology came second and Maxicash, a financial support ecosystem built around remittance and payments for the African Diaspora to support their families financially grabbed the last spot in the top 3.
Franc Group, Uthini and Maxicash will all be participating at the Seedstars South Africa finals, taking place on November 14th at Seedspace Cape Town. be heading to the Seedstars South Africa finals.
---
http://platform.twitter.com/widgets.js

Original post: Source link