Genderless
For the first time ever, John Galliano presented a completely co-ed spring 2019 runway show and his unbridled excitement for fashion's genderless future was infectious. As he explained of his vision on his The Memory Of… podcast: "I'm not trying to make boys look like girls, or girls look like boys, that's not my intention. But what I'm feeling from this new generation is that they're questioning traditional values, and everything they stand for. That's what's happening and it's greatly inspiring me." For the show, a patchwork of pencil skirts, cut-out dresses, tight trousers, and silky suits glided down the runway on models like Finn Barrett, Teddy Quinlivan, and Hanne Gaby Odiele.
Capes
Margiela has revived the cape with a creative vengeance. The garment — long the domain of superheroes and vampires — found new life in Galliano's world. On the runway, coats came sliced open to create cape sleeves and skirts hiked up on the broad shoulders of models to become modern capes that blurred the lines between real and unreal.
Bazooka Joe Bubblegum
The classic bubblegum brand was a major inspiration for Margiela's new collection. No, it wasn't tangled in a model's hair or stuck to their shoes like our childhood memories. For Galliano, it was the color of "Bazooka Joe bubblegum pink" that made its way on to the runway in the form of a rubberized Mackintosh coat.
Birds of a Feather
Margiela's catwalk was full of extravagant slits, slips, and tailoring, but it was a tuft of feathers that left us breathless. Tucked into gold jacquard trousers and a black velvet jacket, the aqua mint top embroidered in sequins and feather trim left model Paul Hameline looking like the regal fairy prince of our dreams.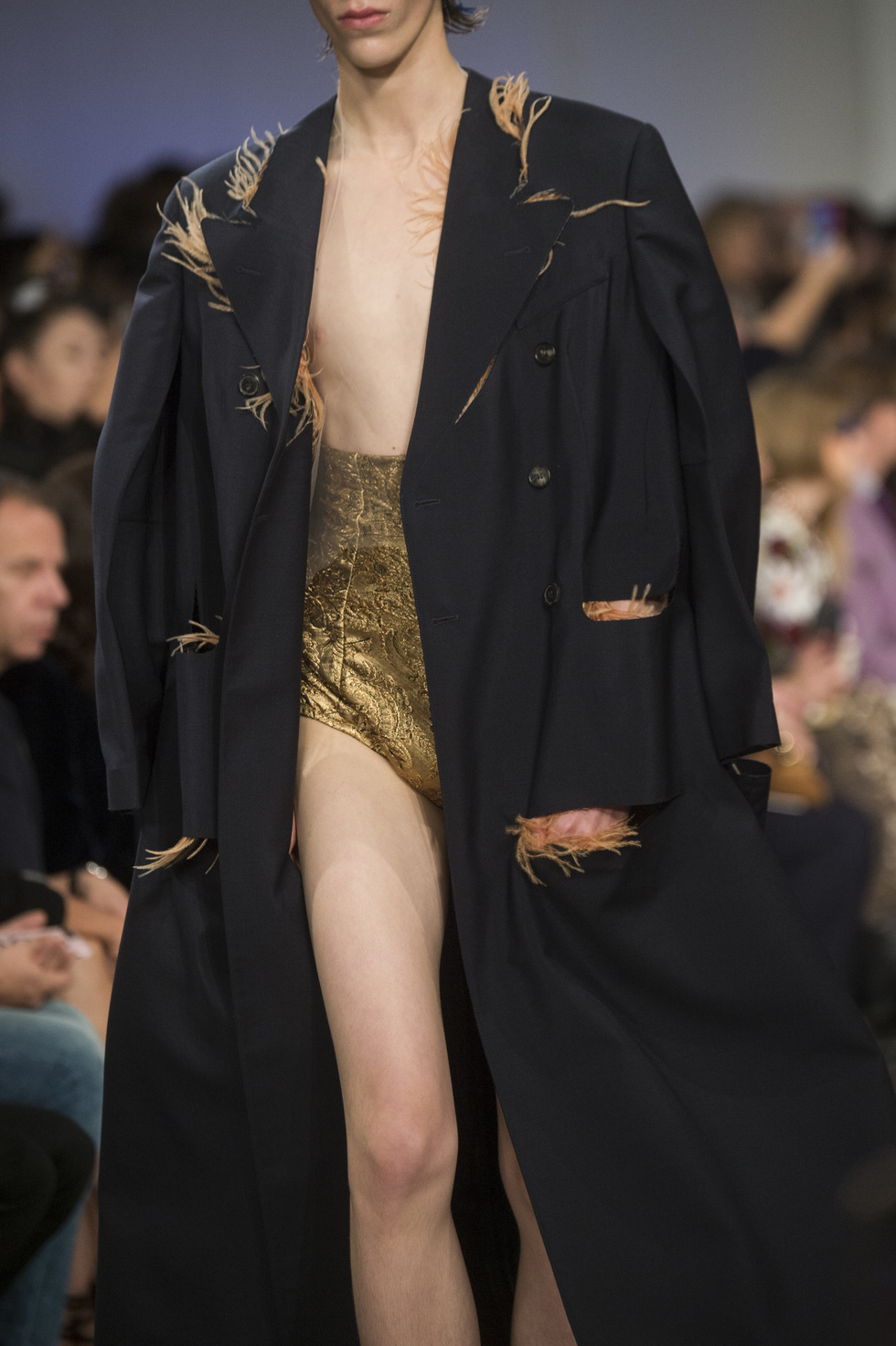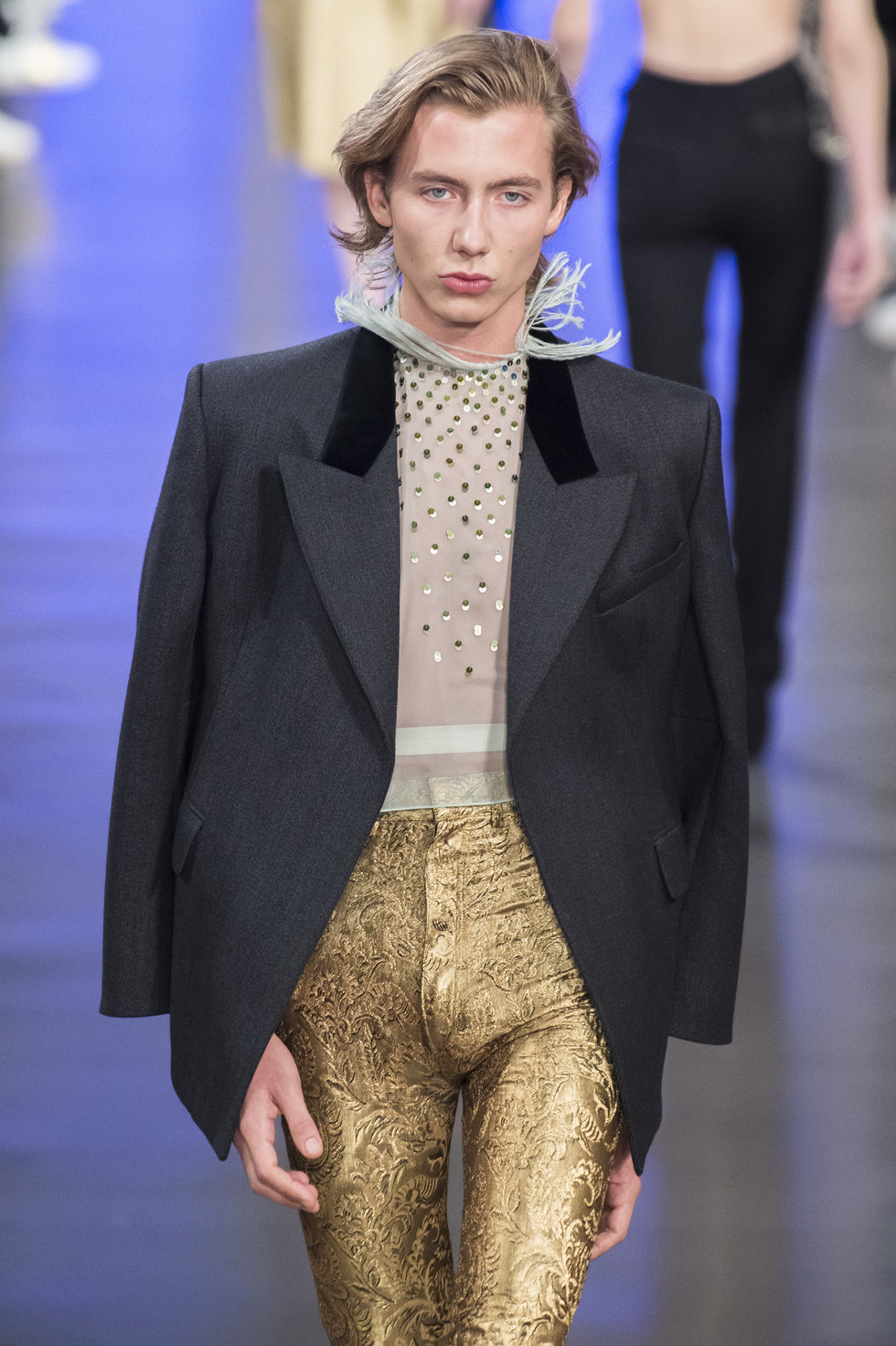 Video Killed the Runway Star
The concept of "digital nomads" that Galliano explored in the house's fall 2018 haute couture collection was back again and yes, that meant video screens clamped to ankles and sewn into bags. This time, they were put to good use as clips from Margiela's new Mutiny fragrance campaign — featuring Sasha Lane, Molly Bair, Teddy Quinlivan, Hanne Gaby Odiele, Willow Smith, and Princess Nokia — played as models glided down the runway. Only in 2018 could we feel the Inception of watching a Maison Margiela perfume ad on a screen fitted into a Maison Margiela bag during a Maison Margiela runway show.