Following the launch of its trading operations in India, U.S.-based cryptocurrency exchange PayBito is now offering white-label cryptocurrency solution to local enterprises and entrepreneurs in India. The platform claims that the white label cryptocurrency exchange software is one of its most sought after solutions.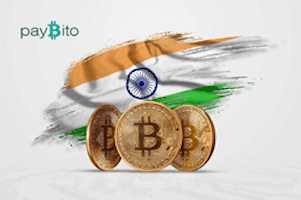 According to PayBito, the white label cryptocurrency solution is customizable. The exchange will have its design, look, and feel along with the logo to determine the brand identity and value.
"PayBito's white-label exchange software supports multiple fiat currencies. It comes with an on-off ramp conversion of fiat currency to crypto and vice versa. The exchange comes with enhanced security protocols that include multi-signature along with key encryption for cold wallet storage of cryptos. Leveraging PayBito's infrastructure the new exchange gets integration benefits with the major global exchanges, which ensures high liquidity of assets. It helps the new exchange to start generating revenue from the moment that they get launched."
Founded in 2017,  PayBito reported its platform is designed by a team with rich experience in Banking security systems, Cryptocurrency trading, and Blockchain technology.
Original post: Source link